Move to Aragon in Spain
Competent removal company with comprehensive services
Furniture transport and removals to and from Aragon (Spain)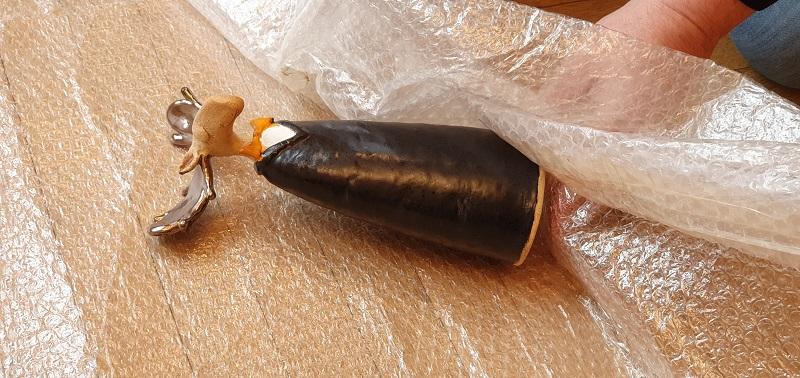 Services Alpha Service
Removal planning
Packing service
Dismantling and assembling furniture
Reliable transport
cheap removal equipment
attractive prices and conditions
Removal company Aragon
If you are planning a carefree and stress-free move to Aragon in Spain then call us at
Phone: +49 - 40 - 5149780
and we will be happy to provide you with a non-binding offer.

For removals to Aragon (Spain / EU) we are happy to provide our removal services.

Moving involves a lot of work, planning and organisation. As a removal company we support you with our removal service.

Starting with the removal planning (checklists), the removal project gets structure. This includes giving notice, deregistration and scheduling.

The move itself is carried out professionally with good removal staff and modern removal equipment. If desired, we can also provide a handyman service to install lamps, technical equipment and assemble furniture.

Registration and re-registration for your move to Bavaria will be carried out after the move at the latest. Ask for our relocation service.

For removals to Aragon we are a competent and reliable partner for you.

Talk to us about your move from or to Spain!


Do you wish to change residence to Aragon (Spain)?
As a removal company, we specialise in organising and carrying out removals to all corners of Europe.

The challenges involved in an international move are often many and varied. Customs and immigration regulations have to be observed, language barriers have to be overcome and there are often logistical challenges that have to be overcome. However, this is no problem for our experienced team of removal workers and dispatchers.

Prior to the move, we plan with our clients to conduct a detailed inventory of the items to be moved. We determine the scope of the move. Later, the furniture and items to be moved can be professionally packed and stowed in one of our trucks. We took the utmost care and precision to ensure that everything arrived at its destination safely and undamaged.

As this was a move abroad, we had to take care of all the necessary formalities. We take care of all the necessary customs and entry documents and inform our customers about all regulations and requirements. Our experienced dispatchers ensure a relaxed move.

Upon arrival in Aragon, all removal goods are carefully and precisely unloaded. Care is taken to ensure that everything is placed in the locations requested by the customer. The move should be handled as smoothly as possible.

It is important to us to provide our customers with a professional, reliable and careful removal service that meets their expectations.

If you too are planning a move from Germany to Aragon, we are your reliable partner as an experienced removal company. We take care of all the necessary formalities and organise the transport of your removal goods. With Alpahservice Removals on your side, you can be sure that your move, for example to Zaragoza, will go smoothly and without complications. Contact us today to find out more about our services.
New in Argonia (Spain)
Aragon is one of the 17 autonomous communities of Spain and is located in the north-east of the country. The region is known for its diverse landscape, its rich history and culture, and its culinary specialities.
For newcomers, life in Aragon can be challenging at first, as the region speaks its own language, Aragonese, and the culture and customs are different from those of other Spanish regions.
Nevertheless, Aragon offers many advantages for newcomers, such as a high quality of life, a favourable cost of living and a scenic beauty that invites you to discover and explore.
To gain a foothold in Aragon, it is advisable to learn the local language and culture and become actively involved in the community. Open and friendly interaction with the locals can help to make new contacts and facilitate integration.
In Aragon, there are many opportunities to gain new experiences and get involved. From culinary festivals to traditional dances to hiking in the Pyrenees, there is always something to discover and experience.
Settlement removal
Direct settlement when moving to Aragon with employers, armed forces, employment agency and other offices possible. Worldwide customs clearance (Verzollungs Umzusgut)!
Advantages of the removal company
Experience with national removals
Everything from one source
trained personnel
Transparent accounting
Moving to Zaragoza in Spain
When choosing a removal company, compare the offers, the services they contain and also the evaluations you find on the Internet.

When moving abroad, for example from Berlin, Hamburg, Frankfurt or Munich in Germany to Zaragoza, Huesca, Tereul or Question in Spain, trust an experienced removal company. Alphaservice has been carrying out removals for years. Alphaservice has been reliably and professionally carrying out removals, furniture transports and additional loads to Spain for years.
Research your place of residence: Aragon is very large and has many different towns and villages that have different characteristics and advantages. Research your future place of residence carefully and make sure it meets your needs.
Work on your language skills: Although many people in Aragon speak English, it helps if you speak a little Spanish, especially if you want to live in a rural area. Take Spanish courses - even online - and practice before you move.
Plan your move in advance: Make sure you get all the necessary documents and papers in advance so that there are no delays in your move. Find a reliable removal company, such as Alpha Service, and book them early.
Understand the culture: Aragon has a rich and diverse culture that is worth exploring. Read books and research online to learn more about the culture, history and traditions of Aragon.
Familiarise yourself with the health system: Make sure you have all the necessary medical documents and information ready before you move. Find out about the health system in Andalusia and check whether you need health insurance.
Build a network: Andalusia is full of friendly and helpful people, but it can be difficult to make friends when living in a new environment. Look for social groups and events to meet new people.
Alpha Service Umzüge is your reliable partner for furniture transports, additional loads and removals to Aragon!